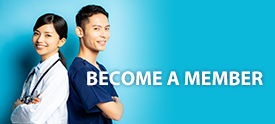 About JDA
What We Do
Annual Meeting of JDA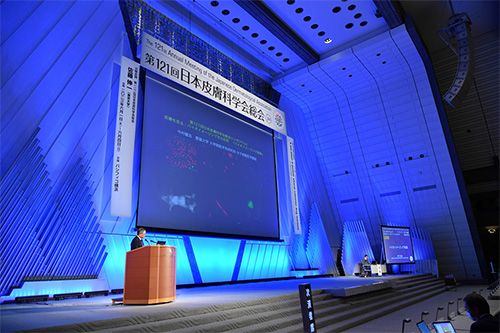 The Annual Meeting of the JDA offers various scientific and educational programs and lectures in dermatology, and attracts a significant number of dermatologists at home and abroad in four days. Every year, we invite globally renowned dermatology scientists to speak at our flagship lecture, Dohi Memorial International Exchange Lectureship of Dermatology.
Journal publishing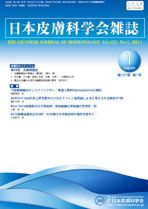 We have two official journals; The Japanese Journal of Dermatology and the Journal of Dermatology in English. The Japanese Journal of Dermatology was first published in 1901, immediately after the foundation of the JDA in 1900. The journal includes original articles, educational papers and references, and announcements for the members.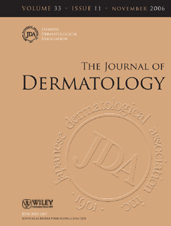 Our English journal, the Journal of Dermatology was first published in 1974. The journal only covers original clinical and research articles submitted by the authors around the world.
Board Certification and Certification Renewal System for Dermatologists
Our board certification and certification renewal system for dermatologists aims to train excellent specialists and experts in dermatology, and provide them with continuous and lifelong educational opportunities. The certification is given to those who pass the examination and satisfy certain criteria, such as a completion of  training of five years or more at a specified institution. This certification is subject to renewal every five years. Dermatologists who wish to renew their certification must obtain credits by participating in self-development opportunities, such as attending seminars and making presentations at a conference.
We offer a total of nine courses every year. Our "Training course" is held for those who wish to become a board-certified dermatologist, and "Symposium for lifelong education" is offered for those who want to renew certification. Such educational opportunities are available during our meetings, including the divisional and sub-divisional regional meetings.
Divisional Meetings
The JDA has four divisions and each holds a two-day divisional meeting every year. Various educational lectures and research presentations are provided to the members during the divisional meeting.
Sub-Divisional Regional Meetings
We also hold sub-divisional regional meetings to provide the members with the opportunities to discuss and learn recent advances in clinical and research dermatology.
International Exchange Activities
Eastern Asia Dermatology Congress (EADC) was established in agreement with the Japanese Dermatological Association (JDA), the Chinese Society of Dermatology (CSD), and the Korean Dermatological Association (KDA) in 2008. The biennial scientific meeting is hosted by one of three societies in turn. We also have a quadrennial or quinquennial joint meeting with Australasian/New Zealand societies in Asia-Pacific Research Conference.
As a member of International League of Dermatological Societies (ILDS), JDA supports its initiatives such as promoting high quality education, clinical care, research and innovation to help improve skin health globally. We also promote clinical and experimental exchange programs globally with International Society for Investigative Dermatology.
Other Activities within Japan
We always keep in close touch with "The Japan Medical Association" and "The Japanese Association of Medical Sciences". We also cooperate with many associate societies such as "The Japanese Society for Investigative Dermatology" and "The Japan Organization of Clinical Dermatologists ".
Healthy Skin Day (November 12th)
November 12th is the Healthy Skin Day in Japan. On this special day, we offer lectures, health consultations, and free medical check-ups for citizens, in cooperation with the Japan Organization of Clinical Dermatologists, to raise public awareness about the risk of skin disorders.