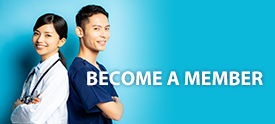 Main Works
Main Work and projects Introduction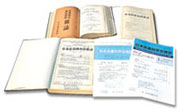 One main ongoing endeavor is the publication of "The Japanese Journal of Dermatology" which was first issued in 1901 and is published 13 times a year, for a total of about 2,000 pages and is sent to all members. Original articles, abstracts of papers presented at meetings, announcements etc. are published in this journal.
"The Journal of Dermatology" (in English) was first issued in 1974 and is published 12 times a year for subscribers (subscription fee: 10,000 Japanese yen per year) This journal too carries original articles etc. from both inside and outside of Japan, and has 40 researchers from 14 countries cooperating as editors, with subscribers in 340 cities in 37 countries around the world.
Board Certification and Renewal for Dermatologists
We established this system for the purpose of training excellent specialists in dermatology and giving them the opportunity for lifelong education. This certification is carried out by an examination of members who must at first satisfy certain basic requirements, including training for more than 5 years at specified institutes. This certification must then be renewed every 5 years. Renewal requires credits obtained by attending meetings or making presentations.
"Training courses" and "Symposia for lifelong education" are held a total of 9 times a year and include "Training courses" for those members who wish to become board certified, and "Symposium for lifelong education" for those who need to renew the qualification. There are many opportunities to take training courses for the members at divisional meetings, regional meetings or other dermatology related meetings.
Annual Meeting of The Japanese Dermatological Association
Every year, Japanese and foreign members participate in the Annual Meeting. During those four days, various programs such as educational lectures, research presentations, symposia, workshops, and so on are held. We have awards for members, such as the "Seigo Minami Memorial Award" and the "Journal of JDA awards". The awardees also deliver memorial lectures.
Divisional Meetings
Each division of the JDA holds a Divisional Meeting every year for two days, which includes educational lectures and research presentations.
Regional Meetings
In each region all around Japan, Regional Meetings are held so that members can discuss and learn about recent advances in convenient venues.
International Exchange Activities
Regularly international meetings such as the "Korea-Japan Joint Meeting of Dermatology", "China-Japan Joint Meeting of Dermatology", and "Joint Meeting of Japanese Dermatological Association and the Australasian College of Dermatologists" are held. We also promote clinical and experimental exchange programs in global areas by established ties with the "International League of Dermatological Societies" and the "International Society for Investigative Dermatology".
Other Activities within Japan
We always keep in close touch with "The Japan Medical Association" and "The Japanese Association of Medical Sciences". We also cooperate with many associated societies such as "The Japanese Society for Investigative Dermatology" and "The Japan Organization of Clinical Dermatologists ".
Healthy Skin Day (November 12th)
On Healthy Skin Day, in cooperation with the Japan Organization of Clinical Dermatologists, we promote lectures for citizens, health consultations, and free medical check-ups to educate the lay public about skin disorders all over Japan.