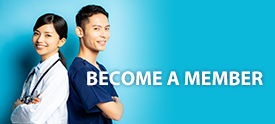 Messages
Leadership Dialogue Series: Interview with Professor Lars French, President of ILDS (3/4)
Can you tell us more about WCD2023 in Singapore? Many JDA members are keen to know what to expect.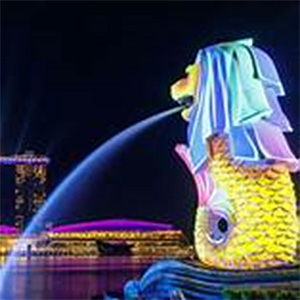 The WCD2023 will be held from July 3 to 8 2023 in the beautiful and exciting modern city of Singapore. Singapore is a now amongst the leaders in the world for dermatology and science with A*STARScience, Technology and Research Agency, the Skin Research Institute of Singapore, the National Skin Center Singapore, and further internationally renowned dermatology centers. WCD2023 takes place in a great location, will be a melting pot presenting "state of the art" knowledge and innovation in the field of dermatology globally in addition to great social program. There will be a very good scientific program where we will have over ten keynote lectures from leading dermatologists worldwide.
There will be distinguished lectures from five exceptional scientists or clinicians worldwide, working in domains that are changing the way we see medicine. The program has been organized into disease (thematic) tracks lasting a whole or half-day, so that participants can easily find and follow the disease they are interested in. The breadth of diseases is very large, and covers the global perspective. We are also trying to bring in many young rising stars from various countries. As always, we will have controversy sessions with debates "for" and "against" on controversial themes. New in 2023 are Expert Forums, in which several experts will each talk about a specific domain, then discuss together and interact with participants to identify where progress is being made, but also gaps in knowledge.
We have confirmed that we will hold a live conference next year, with all proper hygiene measures to assure the best possible safety. Parts of the plenary will be streamed online, and the live Congress will be held in a wonderful modern venue (Suntec Singapore Convention Center and Pan Pacific Singapore) including an optimal exhibition area for interaction with the industry. For WCD2023, the ILDS will be interacting much more closely with GlobalSkin (The International Alliance of Dermatology Patient Organizations) as we plan for patient organizations to be better represented in person, in educative sessions and in the context of a patient village. We want to know the needs of patients, and work together with them to have a stronger policy impact on global skin health issues.
This sounds really exciting! I think many Japanese dermatologists will be there. Next, what is your vision for the future of the ILDS?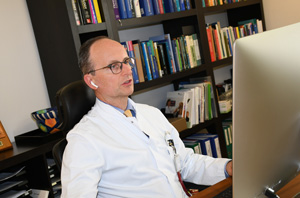 We would like to work more closely with various dermatological societies worldwide to come to a common agenda and define the priorities for improving dermatological care and skin health worldwide. The ILDS is best positioned to act on this, for example through our partnership with 120 member societies and the WHO, by making sure access to important medications is lobbied for worldwide, and ensuring outdoor workers get better protection from UV, which is creating skin cancer problems worldwide. We also focus on providing education worldwide, and are making a curriculum that will help care providers in very resource-poor regions.
Furthermore, the ILDS strives towards protecting the interests of our specialty. We must defend dermatopathology, promoting training of specialists in dermatopathology so as to maintain high quality diagnosis and care. This specialization should be high on our agenda. Many countries in Africa have only too few dermatopathologists for populations of millions. We have to assess this and see how we can help these countries also develop dermatopathology capability, with small labs being able at minimum to provide HE staining for diagnosing skin disease. Many simple actions taken in aggregate make a difference. The 120 member societies define what is important, then we strive to execute on that. The ILDS is here to take on big tasks that a single member society is unable to tackle.
The economization of medicine, at least in hospital settings, is leading to a situation where the specialties that generate a high revenue-stream are prioritized. Cardiology is big in every hospital. But presently, in every consultation of a general practitioner, 30% of cases are dermatological cases. We need to give patients the access to care they need, and make sure that academic dermatology is protected.